Make an Appointment
Don't let pain hold you back. Schedule an appointment with Dr. Galbraith today.
Prepare for Your Visit
Fill out your pre-appointment paperwork and check your insurance before you come in.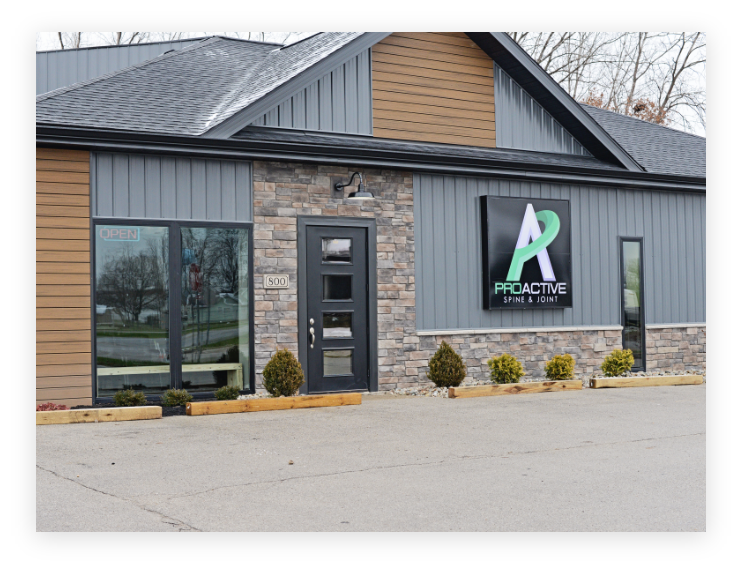 Business Hours
Mon / Wed:
9:00 am - 7:00 pm
Tuesday:
9:00 am - 2:00 pm
Thursday:
2:00 pm - 7:00 pm
Friday:
9:00 am - 5:00 pm
ProActive Spine & Joint
260-927-0581
proactivespineandjoint@gmail.com
800 N Indiana Avenue, Auburn, IN 46706
Be Proactive About Your Health. We strive to empower patients through clear and actionable education to help prevent and heal pain and injuries.